Take the quiz:
"What Historic Woman Are You?"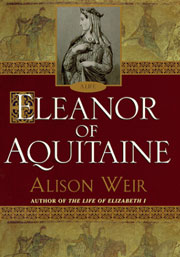 Eleanor of Acquitaine
One of the first great queens of England, Eleanor was her own woman. She married the French prince at 14, but after six years of marriage and no son, she divorced him and secretly married the younger (and wealthier) heir to the English throne. Her sons were some of the greatest monarchs in English history! You must be tenacious, audacious, and brave if you're like Eleanor.
Read more about her:
Women in World History
.